A nervy experience for people who store their crypto on Trezor hardware wallets is the spinning circle accompanied by the message "Checking Balances – Trezor is running a coin discovery check to find your accounts and funds"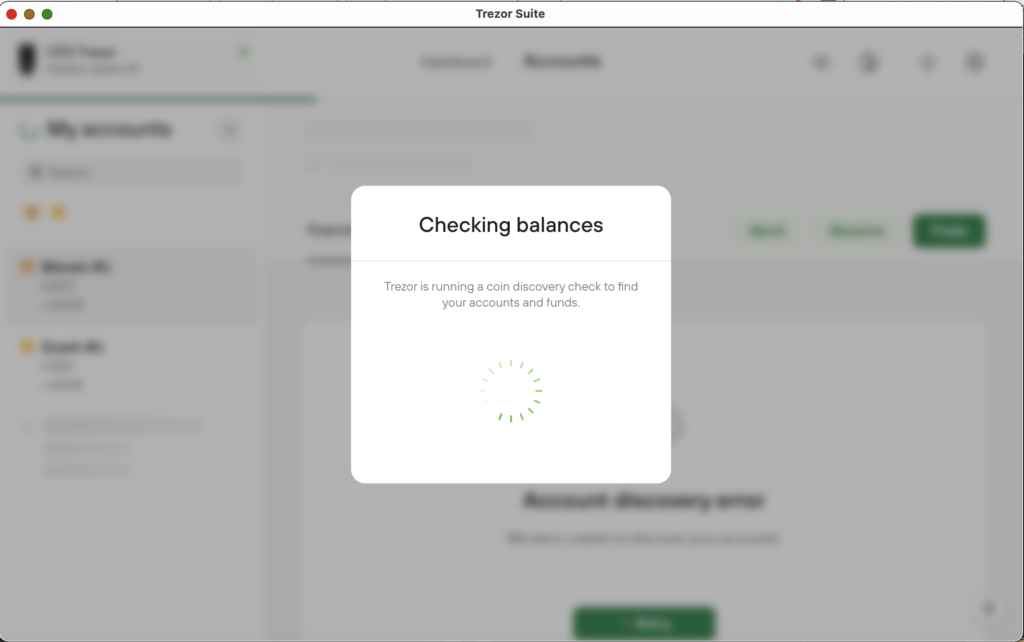 Normally this message appears for just a second or two before disappearing and correctly displaying your wallet balances, but sometime the message will stay on the screen and the balances not appear. It's almost like something has become stuck.
This message can appear when using either Standard and Hidden wallets, but the question is the same – What do you do when you get this message and it doesn't go away?
We've seen this happen several times and whilst it can make people anxious we've found that fully closing down the Trezor Suite application and then reloading it sorts the problem. You will not lose your crypto doing this.
The problem is usually caused by high network traffic or the Trezor Suite application being very busy.
Note: If you've tried the above and the problem still persists you may have a physical problem with your Trezor, so please contact us for assistance.