RECOVER MY CRYPTO WALLET
Bitcoin and Cryptocurrency Wallet Recovery Services
**NO UPFRONT FEES. PAY ON SUCCESS ONLY**
Great service. Expensive but got the job done. Obviously it's terrifying sharing a 'nearly correct' crypto wallet seed with a company but the wallet was cracked and all funds were returned. Chris understands crypto, communicates well, and makes the process smooth and risk-free. Recommend.

I'm SO glad to have found this company, they literally saved my life! Chris Seeley at DataClinic was extremely helpful and understanding. They recovered my wallet within 1 day! Thanks again, what a brilliant service!

Good,fast,excellent 👍

J'avais mon wallet Vechain qui était devenu inaccessible et "recover my crypto wallet" m'a aidé a retrouver mon portefeuille. La prise de contact à été très rapide . j'ai reçu les documents et les instructions dans la journée , c'est un site très sérieux. En deux jours mes cryptos étaient de nouveau accessibles . Merci beaucoup .

Chris is a legend. He helped me recover my lost crypto wallet in a matter of hours. Great communication, excellent service and someone to be trusted. Thanks x10000000

Funds recovered with minimal hassle. Great service. Many thanks

Superb experience and customer service. Chris was really helpful and recommend this service.

Chris the CEO is very helpful

Chris has given me some great info. qnd advice. thanks Chris. appreciate your time. hope you can help going forward to retrieve the funds
>> Click here to read about some of my most notable crypto recovery successes <<
This site is for anyone who has lost access to their cryptocurrency.
I am a data recovery expert and retrieve lost cryptocurrency from inaccessible wallets and hardware devices for clients worldwide.
I've recovered crypto for clients from the USA, Canada, UK, France, Italy, Netherlands, Finland, Israel, Australia, New Zealand, Brazil, Ireland, Montenegro, and the list keeps growing….

Lost Bitcoins? Forgotten password? Incorrect seed words? Inaccessible equipment? Deleted accounts?
Cryptocurrency Recovery Services
How It Works
1. Contact me using the form below or the WhatsApp button. Please provide as much information as possible about the type of wallet and coins it contains, also a description of what happened. I'll discuss the problem with you so I understand it in detail before constructing a plan of how to recover your wallet. I'll also provide you with my costs.
2. If you'd like to proceed I'll set up a Non Disclosure Agreement and Service Level Agreement. You'll need to agree to some terms and conditions before I start work to recover your wallet.
3. I start to work on your wallet and will provide you with an estimated timescale.
4. I'll subtract my fee from the recovered coins and send you the remainder.
Please see my FAQ for further information. Also please see my updated list of crypto scams currently doing the rounds
More About Our Services
Passphrases and Seed Word Recovery / Lost passwords
I can recover lost passphrases, missing seed words and forgotten passwords. The chances of us successfully getting access to your wallet increase greatly if you can remember any of the details about the forgotten or lost passphrase / seed words. Please contact me for further information.
Links: What are seed words?, Recovery of seed words, Recovering wallet passwords and passphrases
Deleted Wallet Recovery
Recovery of deleted wallets from Apps, phones and hard drives. Restoration of access to missing wallets and the recovery of wallet contents.
Links: What is a wallet?, Recovering deleted wallets
Browser Extensions – Lost Wallets
Seed words extraction from the vault data of lost and inaccessible wallets accessed via Chrome / Brave / Firefox Browser Extensions, including Metamask, Binance Smart Chain Wallet and Ronin Wallets.
Links: Wallet recovery involving Browser Extensions
Damaged Equipment – Phones and Hard Drive Recovery
It may be the hardware that your wallet runs on that has the issue, not the wallet itself. Maybe your phone is damaged and will no longer power on, or maybe your hard drive has started to make a ticking sound and is no longer showing up on your computer? I am partnered with Data Clinic Ltd, the UK's #1 data recovery company who specialise in recovering wallets from damaged hardware. I also have preferential rates with them. Please contact me for further details.
Link: Recovering crypto from broken phones and hard drives
Old and Unsupported Wallets – Crypto Recovery
Some software wallets were popular in the early days of Bitcoin but have since drifted into obscurity and are no longer supported. One of the first was MultiBit Classic wallet that relied on a password only, this was replaced by MultiBit HD which also introduced a seed phrase. Many early adopters of Bitcoin used wallets such as these on their computer hard drives.
Link: Accessing crypto in old and unsupported wallets
Help, Advice and Cryptocurrency Consultancy
It's easy to quickly get out of your depth with cryptocurrency, especially if you wallet is worth £thousands… Maybe you've decided it's time to cash out some of your wallet but you're just not confident enough to be sure you know what you're doing. Ask me to help.
Links: Help and Advice with cryptocurrency, Remember to check out the site FAQ too.
Lost and Missing Transactions – Recovery of Missing Crypto
Lost and missing wallet transactions often involve DeFi Apps and are sometimes related to glitches or cross chain / App incompatibility. It's important that you record as much as you can about the missing transaction and then contact me.
Transactions Sent to the Wrong Address – Recovery of Funds
Particularly common in DeFi transactions using wallets like Metamask and Trust Wallet, this is easily done and can sometimes be reversed depending on the type of address used and blockchains involved. Make a record of exactly what you've done and then contact me.
Pending / Unconfirmed / Stuck Transactions
This can happen during extended periods of high blockchain activity or insufficient gas / mining fees to pay for the transaction. You can check the live blockchain status here: https://recovermycryptowallet.com/mempool-blockchain-transactions-awaiting-processing/
Another reason for pending, delayed or stuck transactions is that you've specified an incorrect address or have tried to send / receive from a different blockchain.
Different Cryptocurrencies
Contact Us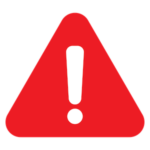 Be Careful  – Scammers are impersonating me
I will ONLY CONTACT YOU from this email address and number:
recovermycryptowallet@protonmail.com
+44 7418 605 464
I will NEVER CONTACT YOU FIRST or reach out to you about lost / stolen crypto
I aim to respond to all enquiries the same day.
Please try and supply as much information as possible, typically the wallet type and coin type, the last time you were able to access your wallet, the number of coins and value of the wallet, what happened etc.
If you just type something like "I lost access to my crypto" I will not respond to you.
Please note: Some email servers are currently filtering emails containing the word 'crypto' so the preferred way of contacting me is by WhatsApp.