Track Your Case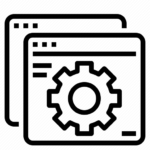 If you've engaged our services, please check your email – you'll have received a link that takes you to a secure area of this web site where you can track the status and progress of your case online.
You'll also have download links to your signed Service Level and Non Disclosure Agreements.
The page is specific to your case and is password protected. Only you and we can access it.
We'll keep your case page up to date and whenever there's a new update you'll automatically get an email from us.
If you've lost some crypto and would like to talk to us about recovering it, please start by telling us the details here